The whole quarantine of game lovers is going by simply playing games as they do not have any other options. Well, PUBG is the most rated game that is popular amongst the mobile gamers.
young gamers & experience gamers searching for the best phones that can make the game run smoothly and they can ace it. Ofcourse, Winner Winner chicken dinner is the topic of achievement of PUBG players since 2019. During quarantine, these games have entertain gamers as well as non gamers, simply by playing within a single mobile device as well as watching best of the best streaming their gameplays.
Having a good phone, with a fast processor, good quality camera, and working lagfree is something that every gamer wishes. But, gamers are looking only for mobile phones that can run fulfill all the above criteria. Below mentioned are the best mobile phones that can suit your pocket and is the best option for the one wishing to choose within Rs.20,000.
POCO M2 Pro
A ton of people did not knew about this mobile phone initially. As people came to know about this mobile it was simply hot selling mobile. The snapdragon 720G processor is something that made this phone a leading one. POCO M2 Pro contains the SoC and GPU similar to that of Redmi Note 9 Pro Max that makes this mobile phone budget-friendly for gamers. Be it PUBG or any other game, this is considered as the best mobile phone and you can try your hands on it simply within Rs.15, 000.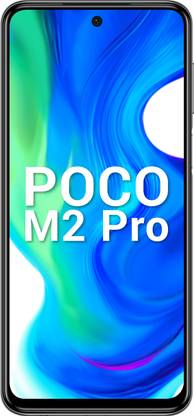 POCO M2 Pro
6 GB RAM | 128 GB ROM | Expandable Upto 512 GB
₹16,999
back to menu ↑
Realme 6i
Realme 6i is another phone that is tried and known in people due to the performance of the phone. When it comes to gaming, you can tick all the boxes as it suits all the features of gaming. The performance of this phone is handled by the Helio G90T CPU that integrates Mali-G76 MP4 GPU and is made available in a 6.5 inch IPS display. You can engage in any extended gaming sessions of your choice and the performance may not get affected. You can simply grab this phone at as low as Rs. 12,999.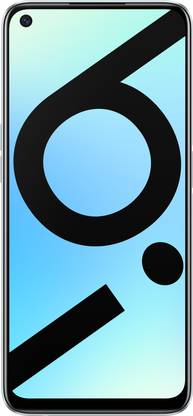 Realme 6i
6 GB RAM | 64 GB ROM | Expandable Upto 256 GB
₹15,999
back to menu ↑
Xiaomi Redmi K20
Xiaomi Redmi K20 is also amongst the mobile phone under Rs. 20,000 that fits the budget of the gamers. The Snapdragon 730 processor is something that enhances the performance of this phone. The notch-less AMOLED screen delivers the punchy colors that allow the user to experience the game visuals. The battery life of this mobile phone allows you to play games for extended hours and enjoy your gaming sessions.
Redmi K20
6GB RAM | 128GB storage | Dual SIM with dual standby
back to menu ↑
Vivo Z1 Pro
Vivo has gained popularity from the moment it entered the market. The price and the performance of the mobiles introduced by them are something that made it sustain the success in the market. The PUBG lovers can try their hands on Vivo Z1 Pro if the budget is within Rs.20,000. The Snapdragon 712 phone provides the gamer, the best experience that runs smoothly. Even higher game settings can be made and 5000mAh battery assists you further. The gameplay experience can be enhanced due to the gaming mode and 4D vibration motor.
Vivo Z1 Pro
8GB RAM, 128GB Storage
back to menu ↑
Realme 6 Pro
Realme 6 Pro is still a hot selling cell phone that can be grabbed by the gamers. This smartphone is based on the Qualcomm Snapdragon 720G platform that proves to be an excellent chip for gaming mobile phones. If you wish to choose this mobile phone then it is recommended to choose 8GB RAM and 128GB storage variant that helps suit the storage and the requirement to play the game smoothly.
back to menu ↑
POCO X2
POCO is on every list whenever you search for anything. Well, POCO X2 is said to be a rebranded version of Redmi K30 and is an impressive mobile. The Qualcomm Snapdragon 730 octa-core CPU is what makes the mobile phone run smoothly. This is one of the best mobile phones within Rs.20,000 and helps the gamer get the best and affordable mobile.
back to menu ↑
Realme X2
Realme X2 is introduced with Snapdragon 730 octa-core chipset and is available is a very competitive price. No, don't worry, you do not have to worry about memory quality. This mobile phone is available in 3 different storage configurations and elaborated gaming mode.
back to menu ↑
Redmi Note 9 Pro Max
Gaming enthusiasts can simply grab this best mobile phone within the budget that you wish to grab at. Xiaomi's latest Redmi Note has Snapdragon 720G chipset and has set a benchmark that every phone tries to break. This phone is available in a 6.67 inch LCD display with HD+ resolution.
Redmi Note 9 Pro Max
6GB RAM, 128GB Storage
back to menu ↑
Realme XT
Realme XT has proved to be one of the successful mobiles due to the Snapdragon 712 octa-core processor that is quite enough for the most demanding games. The battery of 4,000mAh, inbuilt storage of 64GB/128 GB RAM option is available. Also, some people have particularly indicated about the in-display fingerprint sensor.
back to menu ↑
Samsung Galaxy M31s
Samsung seems to be vanishing since the new mobile phones have started acquiring the market. But, some of the mobile phones have a great performance and has pushed itself to the affordable segment. Samsung Galaxy M31s is introduced with an AMOLED screen that ensures you enjoy the game on the phone. The processor Exynos 9611 can easily handle the games such as PUBG Mobile, Call of duty Mobile with a medium setting, and Fortnight. When it comes to Samsung it is introduced at Rs. 19,990.
Samsung Galaxy M21
4GB RAM, 64GB Storage
If you are some who can extend the budget, then you can easily grab Realme X3 Zoom, OnePlus Nord, Redmi K20 Pro. So, now when you have a list of mobile phones, simply go and grab the offers available on CouponsLord. Ohh!! Yes, you can save more by simply shopping with CouponsLord as they provide Cashback on making a purchase via the partner's website.
Excellent
All the mobile list here are excellent for mobile gamers